Reviews
PRODUCT DETAILS
Related post: Heat Transfer Vinyl vs Iron-on Vinyl
Puff Heat Transfer Vinyl is a great way to add a fun, 3-D look to your favorite projects. Puff Heat Transfer Vinyl is designed for the direct-to-garment application of graphics, text, and designs. It is engineered to withstand the heat of high-temperature garment presses. This vinyl allows you to get a great effect that is hard to get from other methods, and it's great for making your own tees or decorating t-shirts made from 100% cotton.
Puff heat transfer vinyl is a super soft, matte heat transfer vinyl. Made from 100% polyurethane, it can be applied to any t-shirt or garment using a standard heat press or home iron. Let's achieve the polished and professional look of a shop-finished graphic with Puff heat transfer vinyl.
Benefits of Puff Heat Transfer Vinyl
Easy to use:

Puff Heat Transfer Vinyl is an all-in-one product that requires no additional carrier or adhesive.

Cuttable:

You can cut your design with any standard vinyl cutter.

Versatile:

Puff HTV can be applied to a wide range of products including athletic wear, hoodies, t-shirts, and more.
Features
Size:10"x5ft
Color:

Available in 18 colors
Recommended Temp and Time:
      310°F and 15 seconds on a pressurized press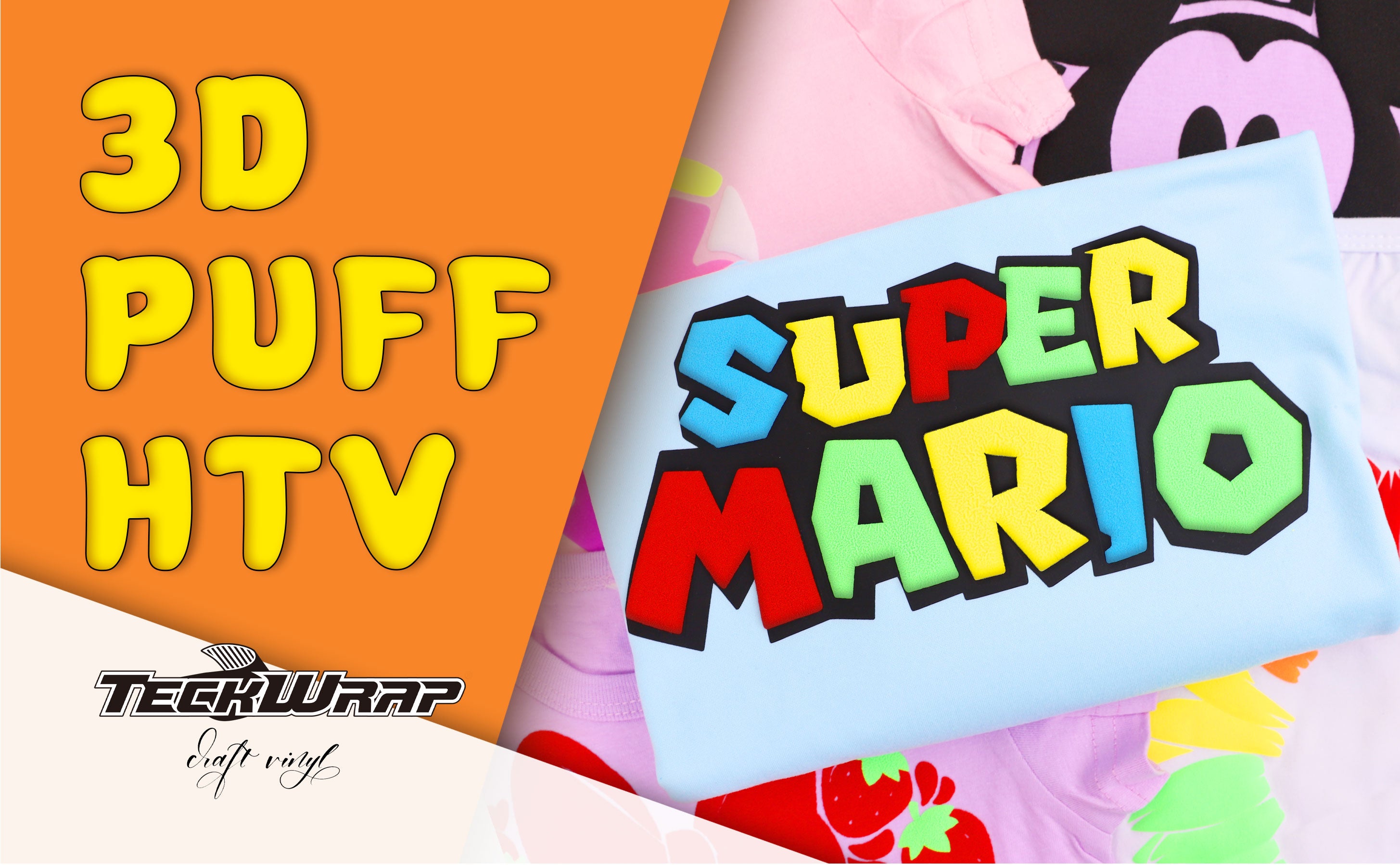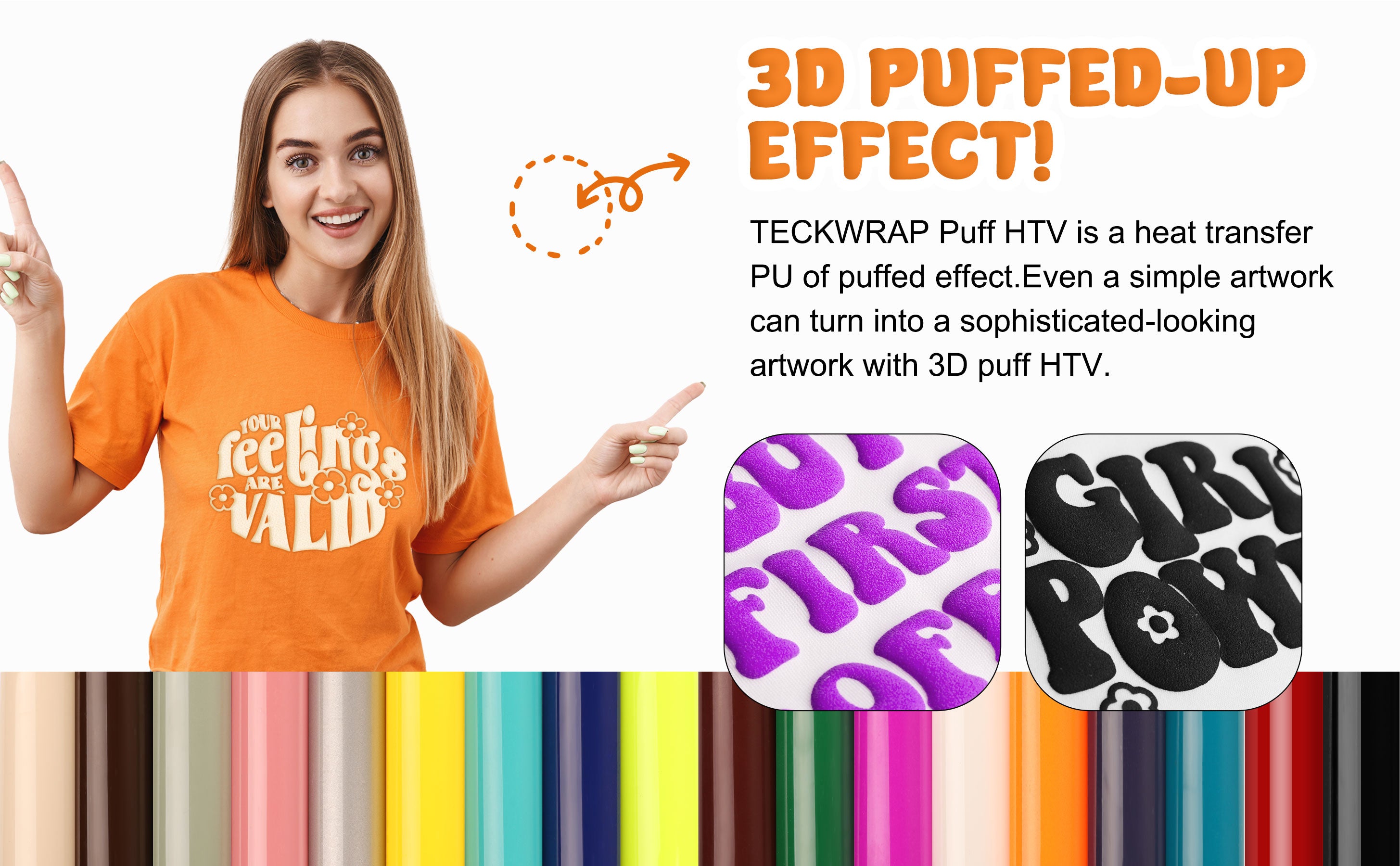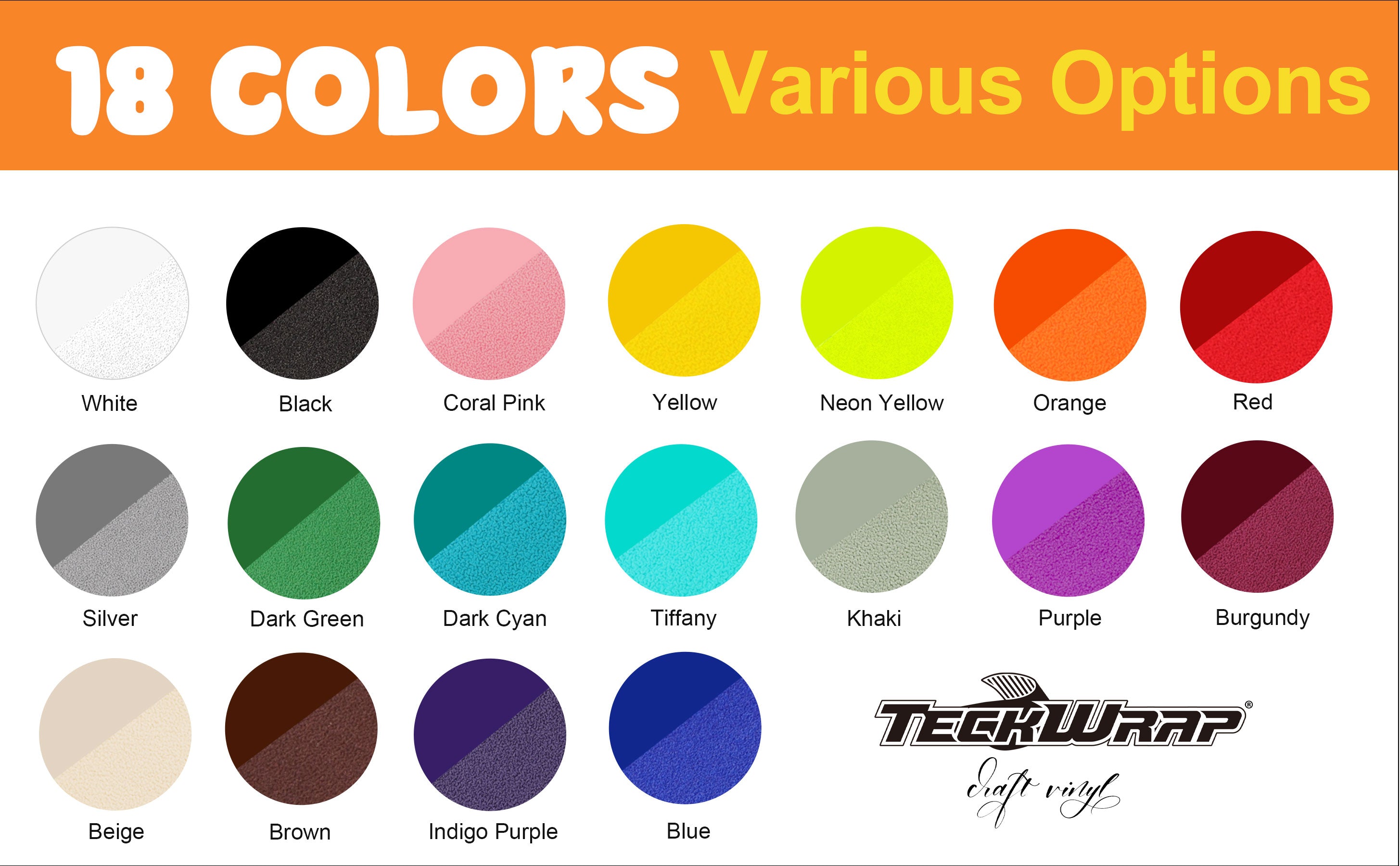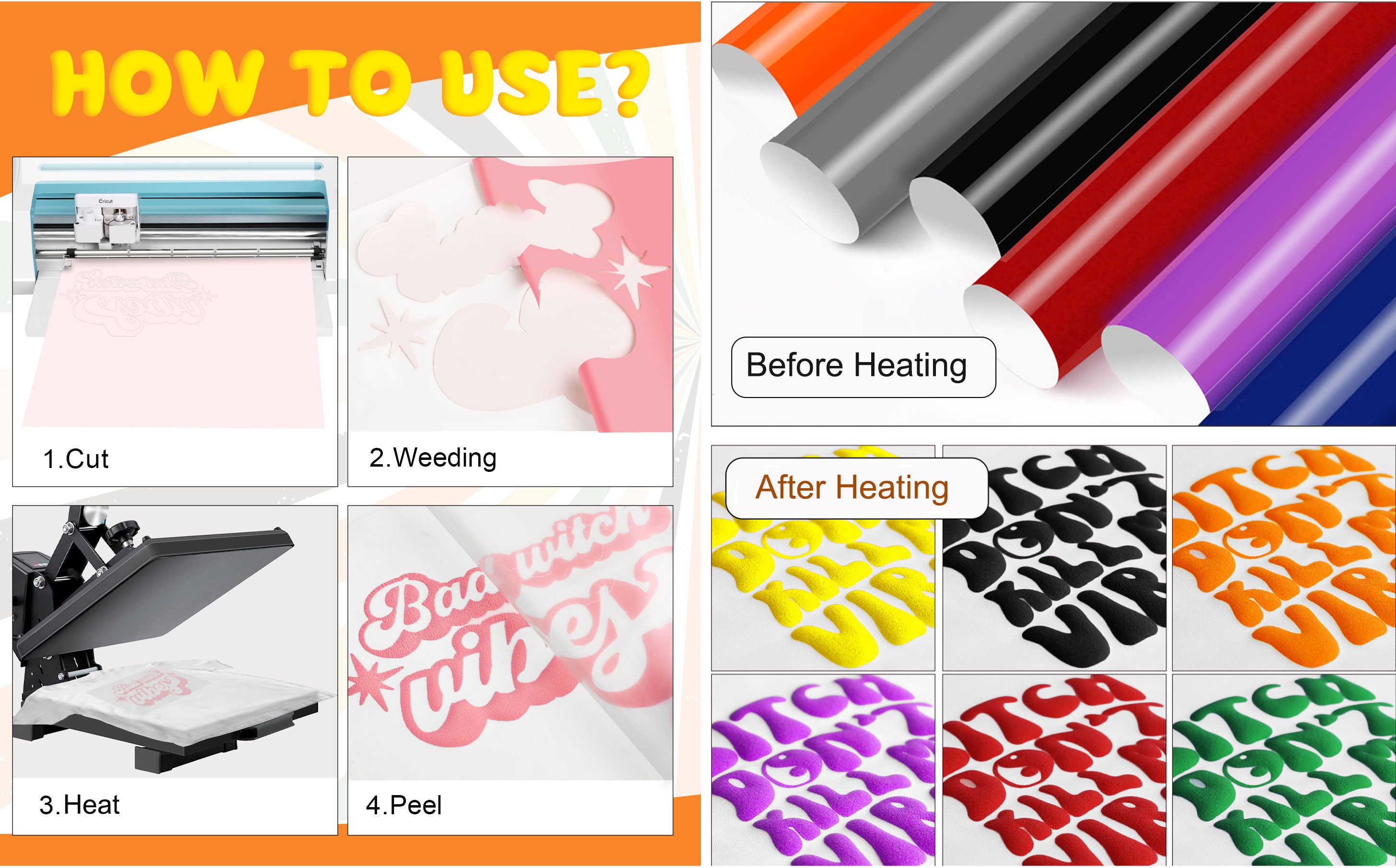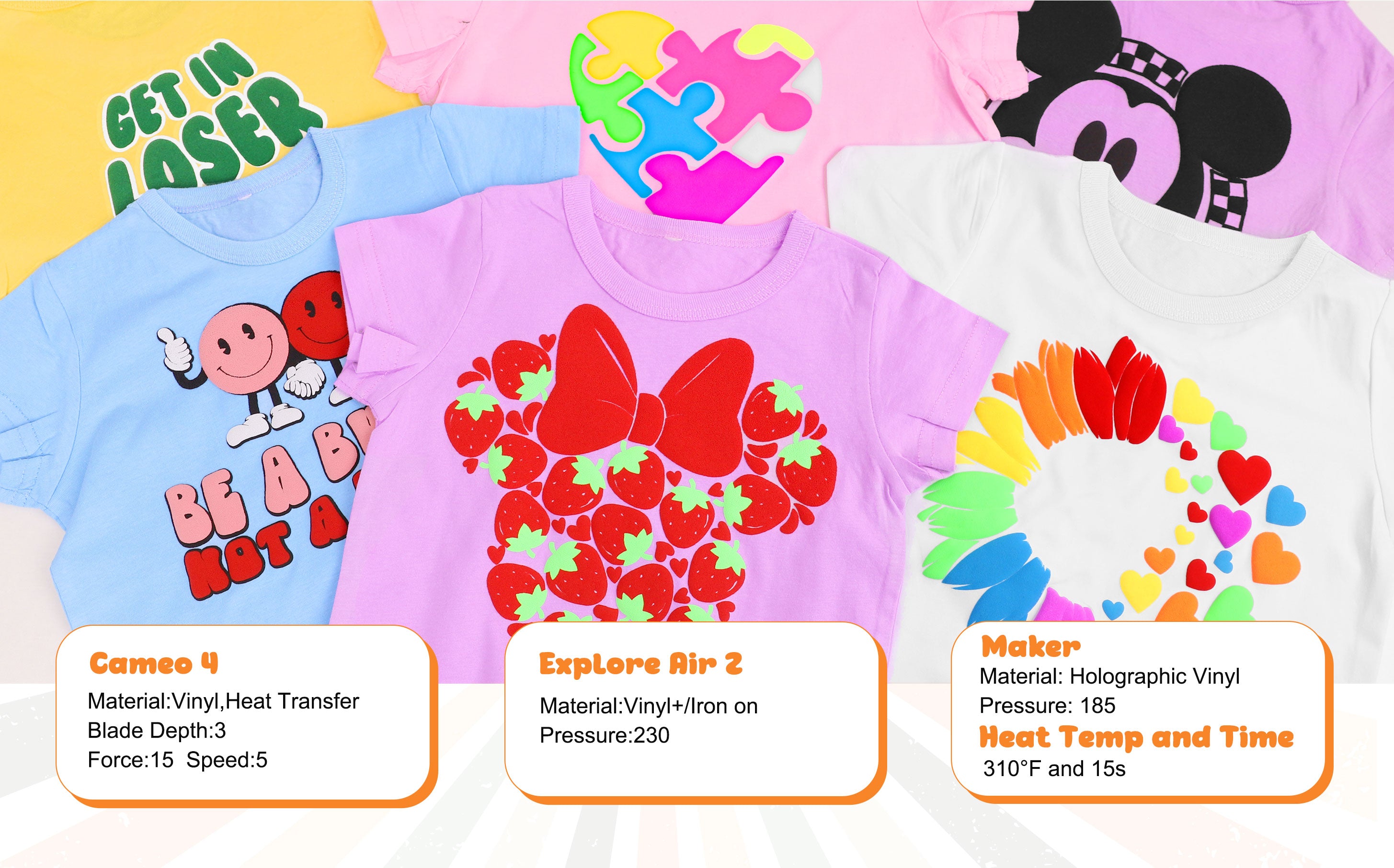 Puff Heat Transfer Vinyl 5ft
Shipping Terms
We offer shipping as follows:

For USA Mainland (LA Warehouse products ONLY):

Free Shipping on all orders over $39
$15 for all orders under $39

Please visit teckwrapcraft.com for international shipments.
There might be an international transaction fee charged by third party when place an order. 
We do not accept PO Box addresses.
Shipping Time
The current shipping takes around 7 to 15 business days and we will email you once your shipment is picked by DHL ( usually 3  to 5 days after you place an order).
Please bear in mind that there could be unavoidable delays from Shipping carrier due to uncontrolled factors such as COVID-19 and any-other.
Lost Parcels Policy
There are times when your parcel is either delivered to the wrong address or it is lost by shipping carrier. Please contact us immediately for any such situation and follow these guidelines:
If your tracking shows delivered and you did not get the shipment yet, first of all please check your mailbox, porch, surrounding area of your delivery box. If you still cannot find your parcel please contact DHL immediately and feedback us with case number so we can start your claim with the shipping carrier i.e. DHL, FedEx or UPS. 
DHL, FedEx and UPS takes around 15-20 days to fulfill your claim of lost parcels. 
DHL, FedEx and UPS only allow claim for shipments reported lost within 1 month after tracking shows delivered. After 1 month these shipping carriers don't entertain any claim, thus we even cannot do anything, so please contact us at your earliest in case your tracking shows delivered and you didn't get the parcel yet.
IMPORTANT:
For Lost items / damaged items sent from LA warehouse customers needs to take pictures of labels on each items they received and send those snaps to us we will forward the pictures to warehouse & cargo service to rectify the issue.