Reviews
PRODUCT DETAILS
The Mini Heat Press Machine is a dream come true for DIY crafters. This small heating device might be mini in size but it has high functionality and is perfect for both crafting novices and enthusiasts!
The mini heat press machine is a very handy and useful gadget one can have at home. It is an all-in-one, hand-held heat press machine for those who love to work with heat transfer vinyl transforming T-shirts, hats, and shoes into stunning pieces of art.
How Does it Work
Our Mini Heat Press Machine allows you to create and craft your imagination into reality. Give your customized t-shirts, hats, shoes, and other items a professional look. It can also be used as a mini iron. Just put your desired clothing item on a flat surface then place your design carved out with the HTV on the clothing. Click on the power button and press the design. The machine will evenly distribute heat all over the pattern.
Our Mini Heat Press Machine easily glides over the fabric and can even press in places that are hard to reach such as between buttons. It has three different temperature settings for your ease: Low temperature - 284℉ (140℃); medium temperature - 320℉ (160℃), and high temperature - 374℉ (190℃). It is perfect for small designs and projects. If you want to transfer vinyl onto baby shoes, cap, pockets or hats, this is the perfect heating device for you.
Compatible with all heat transfer vinyl, the heat press can be easily carried around in a bag. It has all safety features to keep you safe from any hazards. It has a hollow insulated base and a timer that automatically turns off after 10 mins of inactivity which saves you and your loved ones from any burns and accidents.
For those who love to work with heat transfer vinyl and display their aesthetic abilities through small scale crafts and projects, this mini heat press machine is a must-have! 
Specifications:
Portable, handy and lightweight.

A cozy handle for firm grip.

Thermal transfer pedal with a safety base.

Audible beep reminder.

A drawstring tiny bag included to carry it safely anywhere and a long cord.

Colors available: Matcha and White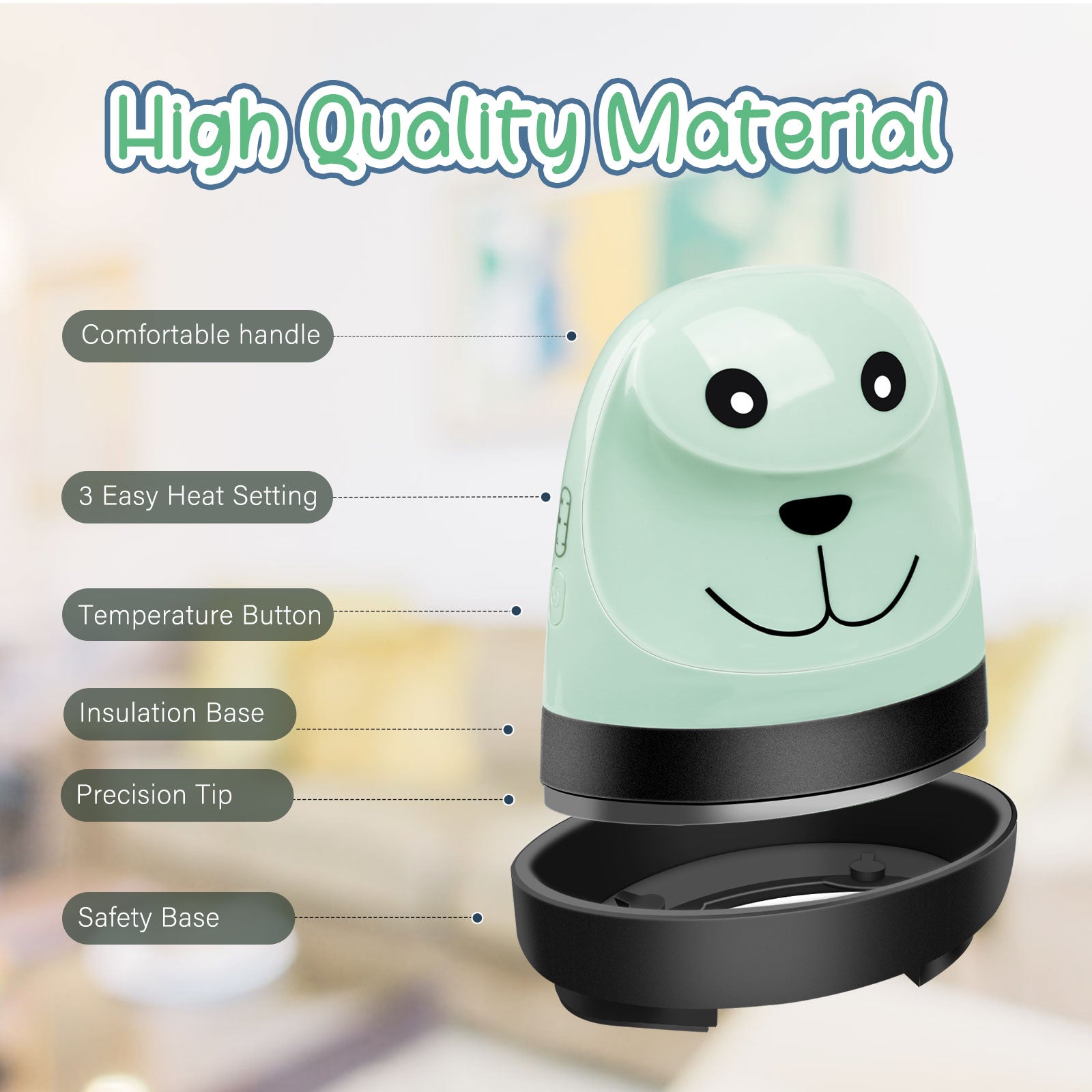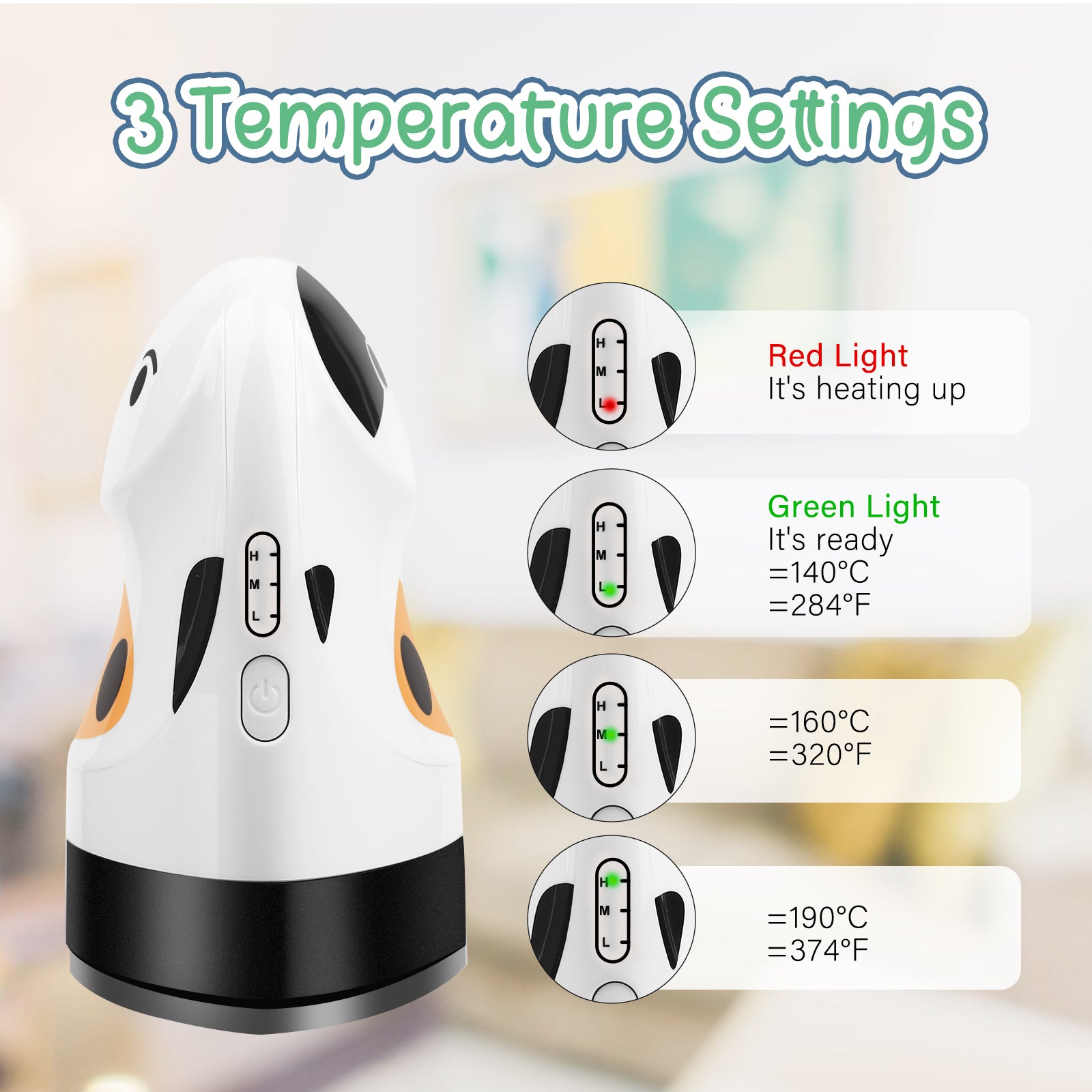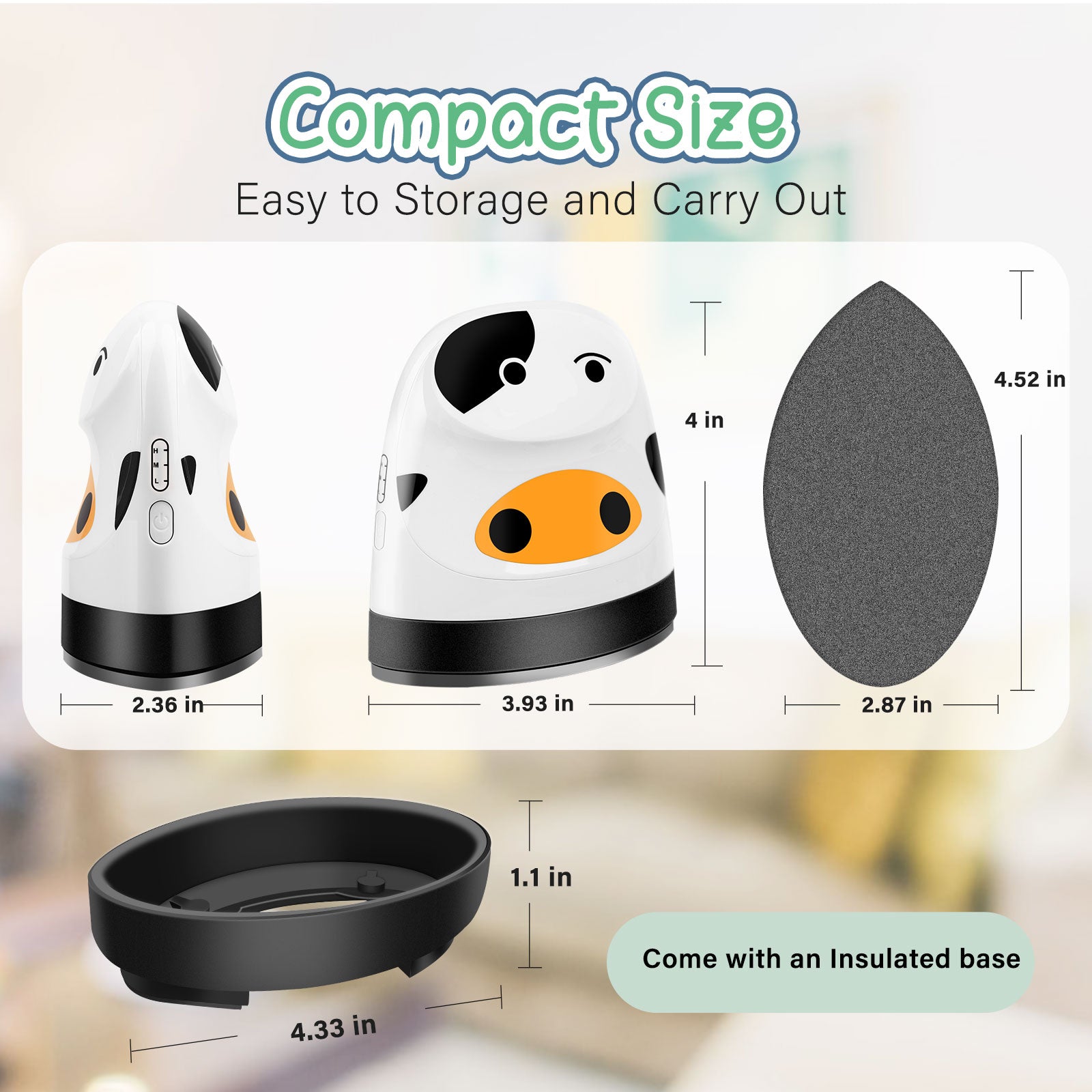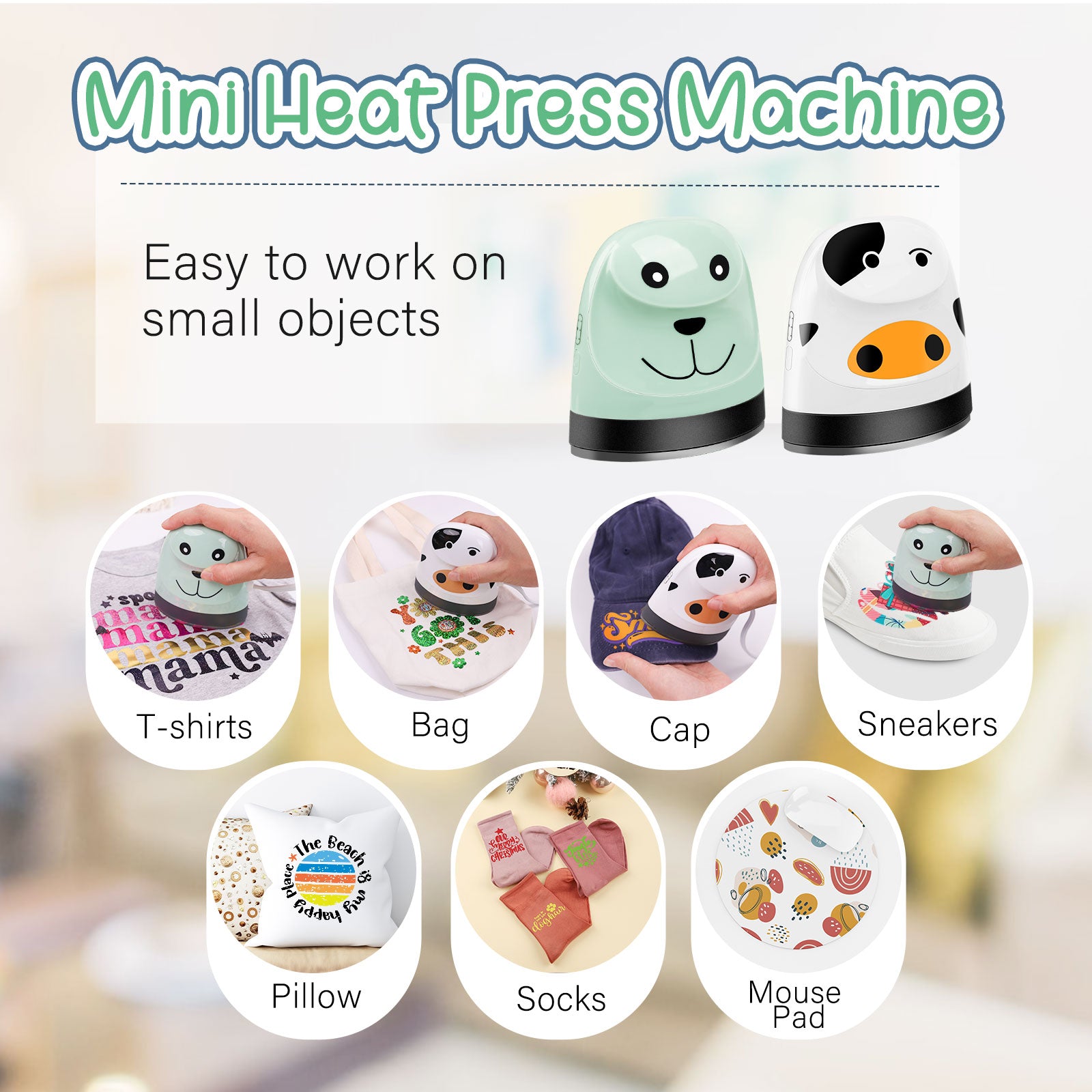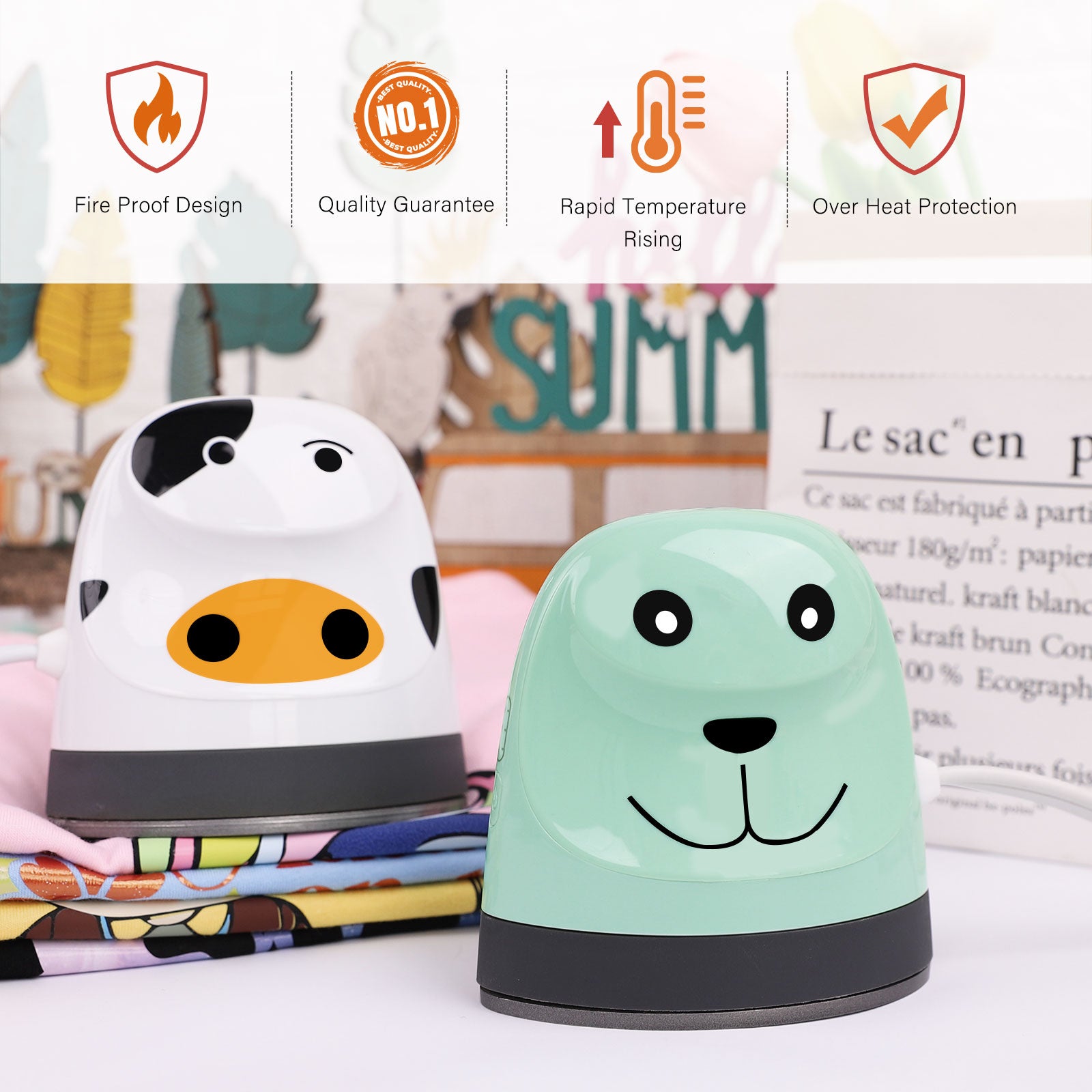 Shipping Terms
We offer shipping as follows:

For USA Mainland (LA Warehouse products ONLY):

Free Shipping on all orders over $39
$15 for all orders under $39

Please visit teckwrapcraft.com for international shipments.
There might be an international transaction fee charged by third party when place an order. 
We do not accept PO Box addresses.
Shipping Time
The current shipping takes around 7 to 15 business days and we will email you once your shipment is picked by DHL ( usually 3  to 5 days after you place an order).
Please bear in mind that there could be unavoidable delays from Shipping carrier due to uncontrolled factors such as COVID-19 and any-other.
Lost Parcels Policy
There are times when your parcel is either delivered to the wrong address or it is lost by shipping carrier. Please contact us immediately for any such situation and follow these guidelines:
If your tracking shows delivered and you did not get the shipment yet, first of all please check your mailbox, porch, surrounding area of your delivery box. If you still cannot find your parcel please contact DHL immediately and feedback us with case number so we can start your claim with the shipping carrier i.e. DHL, FedEx or UPS. 
DHL, FedEx and UPS takes around 15-20 days to fulfill your claim of lost parcels. 
DHL, FedEx and UPS only allow claim for shipments reported lost within 1 month after tracking shows delivered. After 1 month these shipping carriers don't entertain any claim, thus we even cannot do anything, so please contact us at your earliest in case your tracking shows delivered and you didn't get the parcel yet.
IMPORTANT:
For Lost items / damaged items sent from LA warehouse customers needs to take pictures of labels on each items they received and send those snaps to us we will forward the pictures to warehouse & cargo service to rectify the issue.